Cache Valley CAPSA Drive

When: August 1, 2020 – August 22, 2020
Where: Young Honda and Young Toyota will have donation bins inside both dealerships.
Contact: Tami Olsen
Contact Email: thinkcaring@youngcaring.org
Contact Phone: (801) 725-2662
Beneficiary: CAPSA 
Area Served: Cache County and the Bear Lake area.
Description: "Abuse Ends Here"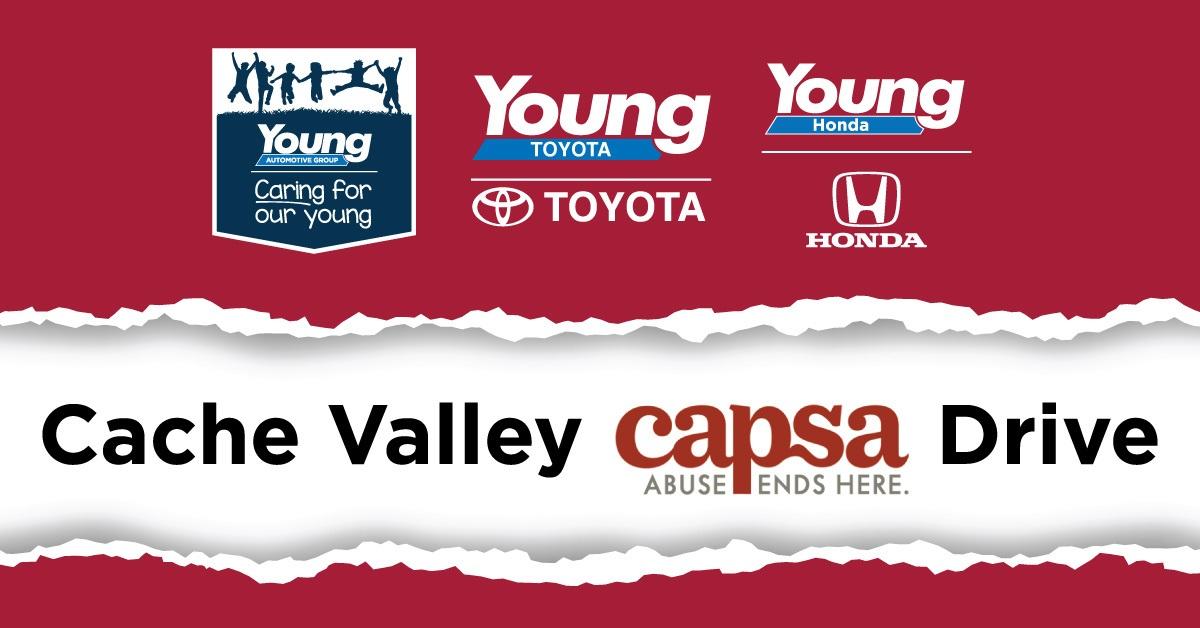 Young Toyota and Young Honda have partnered with Young Caring For Our Young in support of CAPSA! We are collecting donations to help CAPSA with their mission of providing support services for women, men, and children who have been impacted by abuse. CAPSA is a non-profit domestic violence, sexual abuse, and rape recovery center serving Cache County and the Bear Lake area. Starting August 1st, we will be collecting donations for CAPSA at Young Toyota and Young Honda. Requested donations include diapers, toilet paper, paper cups, Clorox wipes, laundry detergent, diaper genie refills, bleach, floor cleaner, paper towels, paper bowls, cleaning supplies, dishwasher detergent, 13-gallon trash bags, bathmats, and disinfectant spray. There will be donation bins outside each dealership for contactless donations until August 22nd.
For more information or if you would prefer to donate directly to CAPSA, please visit https://www.capsa.org