When: August 2020
Where: TBD
Contact: Tami Olsen
Contact Email: tami@youngcaringforouryoung.org
Contact Phone: (801) 725-2662
Beneficiary: Davis County School District Students
Area Served: Davis County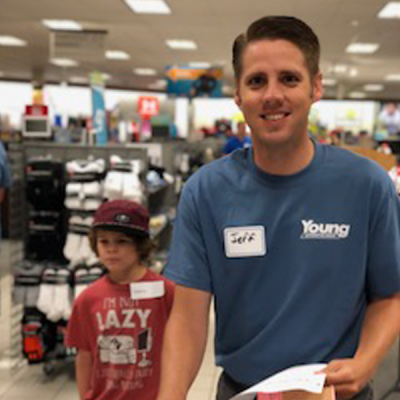 Every Child Deserves a Great Start
Starting a new school year can be full of both excitement and fear. For hundreds of children in the Davis County School District, the possibility of shoes, underwear, socks and a pair of pants may not be in their future. However, you can change the life of a child and provide the assistance they need to start their school year off right!
Children are nominated to participate in the Davis Education Child Spree Event, because their families don't have the resources to provide basic essentials to start school: shoes, clothing and a backpack. They are able to shop with a volunteer and receive essential clothing needed for school.
We invite you to volunteer for the Child Spree Event and help a child in need shop for back to school essentials. Each child will receive a one-on-one shopping experience to prepare them for the upcoming school year.
Sign Up to Volunteer Here