Haunted Food Pantry Parade - Cache County
When: October 24, 2020 | 10am – 1pm
Where: Cache County
Contact: Tami Olsen
Contact Email: thinkcaring@youngcaring.org
Contact Phone: (801) 725-2662
Event Partners: Young Honda, Young Toyota, Young Powersports, Young Caring For Our Young
Beneficiary: Cache Community Food Pantry
Area Served: Cache County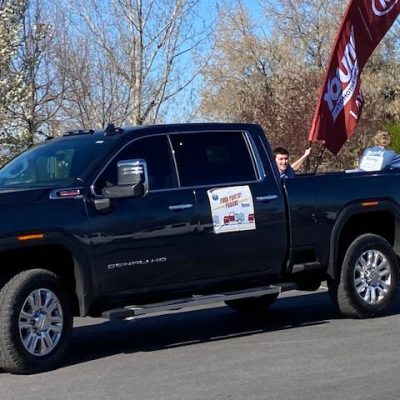 Help Our Food Insecure Neighbors Have Stable Meals
Young Honda, Young Toyota, and Young Powersports are partnering with YFCOY to provide food donations to the Cache Community Food Pantry. Additionally, Young Honda and Young Toyota will donate $5 per coloring contest to the Cache Valley Education Foundation.
There will be three parade routes with three routes per parade in the Cache County area. To participate, all dealership and community partner volunteers will dress up in Halloween costumes and masks, and decorate their vehicles to drive in the parade. Anyone throwing candy will be required to wear gloves and masks. We encourage kids and families to dress up and watch the parade from their driveways as we collect their curbside donations. The parade will also be stopping at the three elementary schools along each route to pickup donations from those who do not live along the main routes. See corresponding pickup times below with the maps.
Teachers in the Cache County area will also collect drawings and bring them to their dealership by the end of the month. Both the Young Toyota and Young Honda dealerships will give an Amazon Fire HD8 tablet to the coloring contest winners.