First Responder of the Year
When: July 30, 2021, 11 AM – 12:30 PM
Where: Young Ford Ogden
Contact: Tami Olsen
Contact Email: thinkcaring@youngcaring.org
Contact Phone: (801) 725-2662
Event Sponsors: Golden West Credit Union, Ford Dealership Association, KSL, Young Caring For Our Young, Young Ford Ogden
Beneficiary: Ogden City
Area Served: Ogden, Utah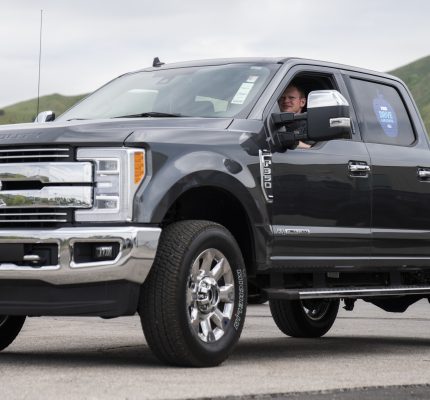 First Responder of the Year Vehicle Giveaway
Ford will be giving a police officer in Ogden a truck as a show of appreciation for what they do as a first responder in our community. Young Ford Ogden will also be donating a gas card.
We will begin celebrating our First Responders with a short parade through Ogden beginning at 11 AM. We invite everyone to join us at Young Ford Ogden at approximately 11:30 AM, as we return to draw the name of the Ogden City Officer and present them with a 2021 Ford F150.
We will also hear from speakers; Tami Olsen, Curtis Groft, Mayor Caldwell, and Ogden City Police Chief. Refreshments to follow.

Parade Route Information Coming Soon!