When: Now through December 9, 2021
Where: Young Truck and Trailers
Contact: Tami Olsen
Contact Email: thinkcaring@youngcaring.org
Contact Phone: (801) 725-2662
Event Sponsors: Young Truck and Trailers, Young Caring for Our Young, Rhinehart Oil, Center Point Construction
Beneficiary: Davis School District and Bountiful Food Pantry
Area Served: Davis County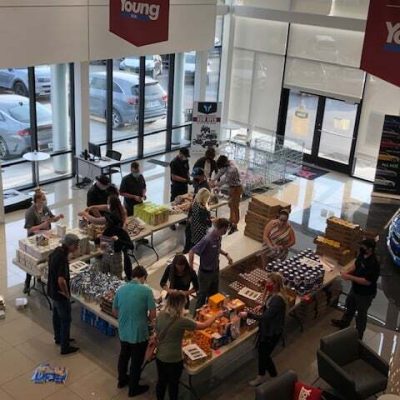 Help Food Insecure Children Have Stable Meals
Help us feed hungry kids!
Did you know that 17,000 students in Davis School District do not know where their next meal will come from? Young Truck and Trailers and Young Caring For Our Young along with our partners would like to invite you to help make a difference in these kids' lives.
Pantry packs are bags of food that students take home for the weekend (they would not have food to eat otherwise). This is a fun and easy service that kids of all ages can help and participate in.  Last year we had kiddos as young as 2 sorting and filling pantry packs.
There are two ways to help! From now through December 9th, we're collecting donations to feed 5,000 kids. A $5 donation will feed a child for a weekend. You can also register to volunteer to assemble pantry packs for an hour at Young Truck & Trailer on December 8th and 9th. We can accept up to 20 volunteers per hour, but please register each member of your group individually.

Donate or register to volunteer below to help us feed hungry kids in Davis County.